When it comes to design, there are countless choices that interior designers, architects, and owners must make. Choosing whether to include a lighting specialist on the project team can make or break a project's outcome. Lighting designers offer more than layouts, calculations, and cutsheets – they are collaborative team members first and foremost, bringing an eye for detail and a wealth of technical knowledge. We're here to explain why a lighting designer is necessary, as everyone can agree that professional lighting expertise is essential for a cohesive design.
Lighting designers care about people--from their functional needs to their spatial experience. With light as their medium, they aim to create opportunities for added value on the project and solve technical challenges with creativity and elegance. Ultimately, lighting designers help bring visions to reality. A thoughtful lighting designer brings more value to the project than meets the eye, including a level of professionalism, service, focus, and organization to an otherwise complicated and, at times haphazard, design and procurement process. When the lighting has been carefully crafted, engineered, coordinated, and procured, lighting designers, not only help projects run smoother from beginning-to-end, but can help streamline the process, mitigate mistakes, bring clarity to the design, and help designers make informed choices when it comes to materials and construction details, while advocating for the project's best interests.
First Image. Concentric AG's Office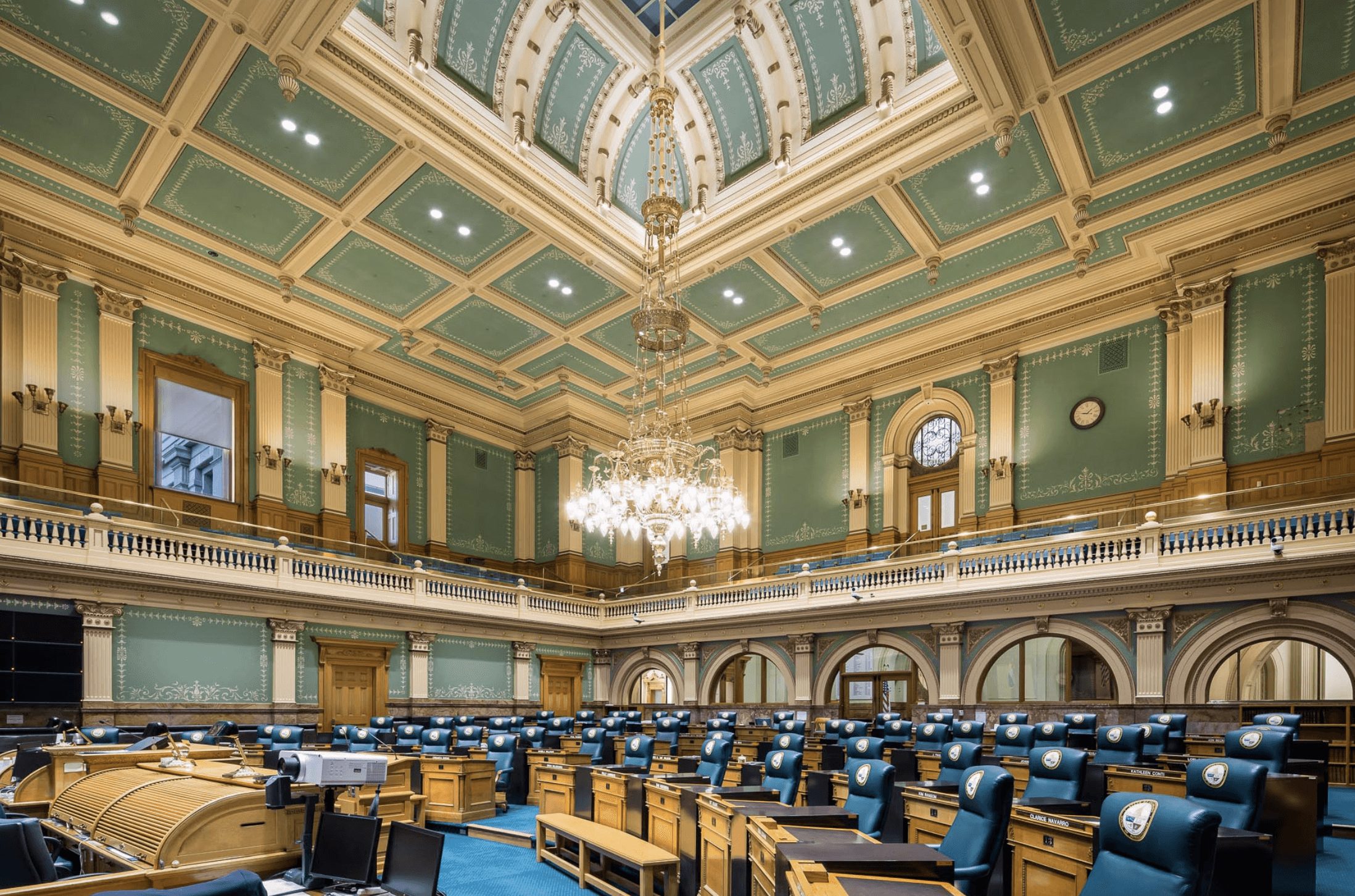 Colorado State Capitol
Lighting designers are advocates for the Owner. In most cases, the value-add of hiring a lighting designer far outweighs the cost. While an Owner may save money on the front end by using a sales representative in place of hiring a lighting design consultant, the payback of professional lighting services can often reduce costly mistakes, thereby reducing the need for re-work or fixture replacement in the future due to design or coordination errors. Thus, lighting designers consider themselves advocates for the Owner, aiming to design within or below budget first and eliminating time spent seeking VE alternates. Additionally, lighting designers do not profit from selling lights and are ethical when specifying the right product. Whereas sales representatives can provide product recommendations based on the desired aesthetic, lighting designers take more into account when putting together a cohesive, functional, and human centered design. Lighting designers work with the Owner and design team to achieve the overall goals of the project, without being tied to a specific commission or manufacturer.
Experiential, functional, and emotional. It's clear that lighting designers add value in a variety of ways and strengthen the overall project outcome. Lighting and control design can increase occupant satisfaction and productivity, improve the user experience, increase revenue, reduce maintenance costs, and increase energy savings. Experienced lighting designers challenge the status quo and help their clients identify their goals and objectives. Whether dazzling a space as the ornamental focal point or blending into one as a form-giver storyteller to the architecture, lighting always has a job to do. Discreet lighting can highlight key features or design motifs, draw the eye to information or enhance the awareness of artwork. Lighting can reinforce spatial zones or anchor a space using scale and proportion. Contrasting light and dark can encourage gathering, separate spatial zones, provide moments of relief along a path, influence a destination, or announce an arrival - creating humanizing experiences. Lighting can also evoke an emotional response and enhance a customer's memory; whether it be the feeling of comfort and warmth or excitement and animation, lighting design can dictate the mood and atmosphere of a space with the flick of a switch or the turn of a dial.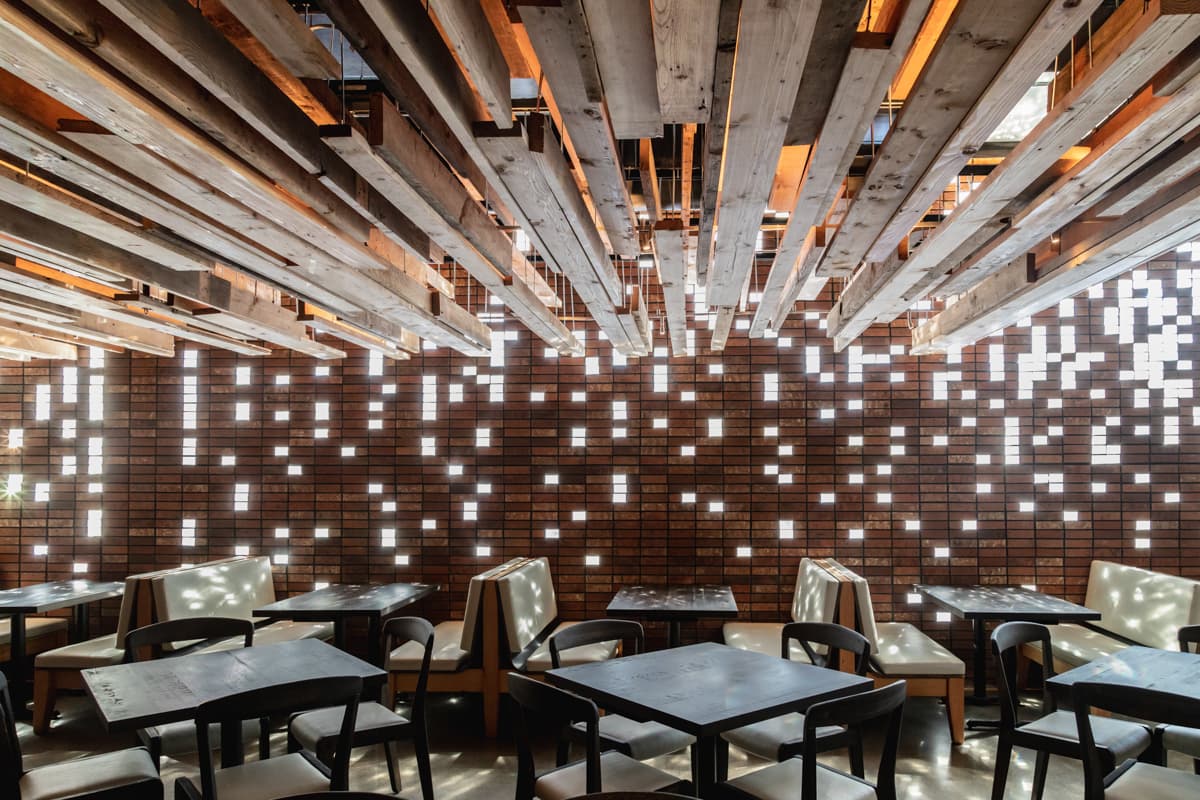 Uchi Sushi Denver
Lighting Designers vs. Illumination Engineers. Lighting design consultants may come from numerous backgrounds including, but not limited to, architectural engineering, architecture, theatrical design, interior design, photography, industrial design, electrical engineering, and more. Within these, there is often a distinction made in the industry of a lighting designer vs. an illumination engineer. An illumination engineer might provide a layout of downlights to achieve a desired task plane illuminance, while a lighting designer might recommend a composition of layered light to achieve a specifically identified client objective. A lighting designer also takes visual comfort, budget, mounting details, installation methods, lighting controls, and much more into consideration.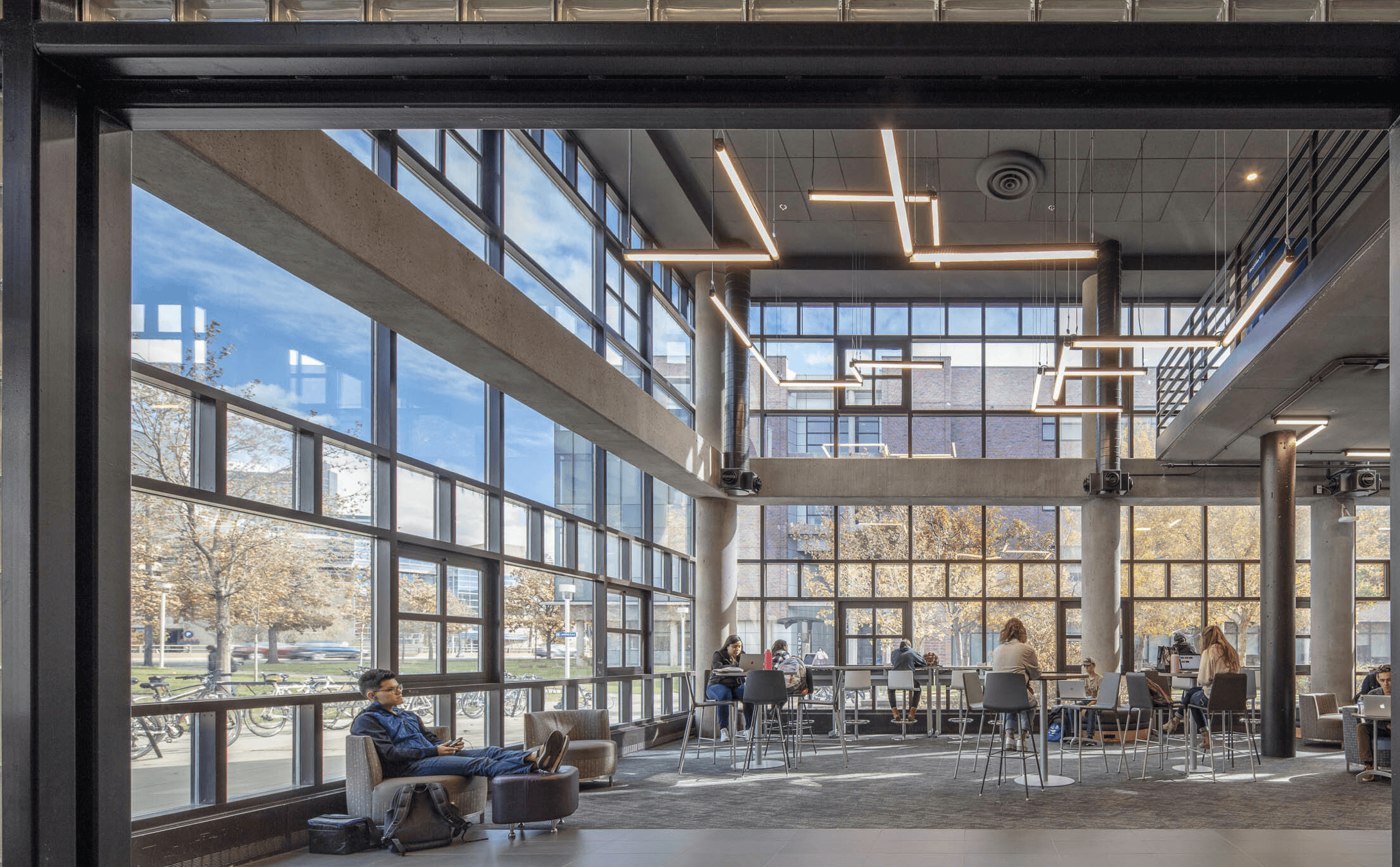 CU Denver North Classroom Atrium
So why should you hire a lighting designer? A better question would be why would you risk NOT hiring one? Professional lighting design is crucial to a project's success. Lighting designers, when given the chance, are there to integrate the technical and creative aspects of design and add value to the project and client objectives. At AE Design we are passionate about making our clients' lives easier through the design of unique integrated lighting and electrical solutions.