As a major launchpad for ideas and introductions that shape the built environment, NeoCon illustrates the tremendous amount of energy that goes into designing, manufacturing, and installing every component of any given space. What happens to these materials when it's time for a renovation?
Embodied carbon consists of the carbon dioxide emissions generated by raw material sourcing, supplier processing, and manufacturing, building construction and demolition. The beneficial recovery and reuse of architectural materials also encompasses all of the interior furnishings such as furniture, fixtures and equipment (FF&E) that are a major source of embodied carbon emissions. This includes everything from office chairs to tables and lighting that keeps a workplace functioning.
But interior designers of commercial office spaces often have a limited ability to deconstruct existing buildings or source reused materials, resulting in a "fast-FF&E[1] [2] " problem. Despite these obstacles, designers can play a critical role in building a circular future where all materials are valued and reused—especially at crucial transition points in a renovation or construction project.
The hidden costs of fast-FF&E
At least 9.7 million tons of furniture and furnishings were landfilled in 2018 alone (Source: EPA), and the scale of this problem continues to grow. Transitions to remote or hybrid workplaces in response to the COVID-19 pandemic caused many commercial buildings to be renovated, consolidated, or closed altogether, leading to an influx of disposed FF&E materials.
When we rethink the label of "waste," we can recognize the value contained within used FF&E. Not only does FF&E contain embodied carbon, it also is imbued with creativity, expertise, hours of work, and a sense of history and place by those who use it. Disposing of used FF&E not only harms the environment, it erases the products of our collective work as designers and manufacturers.
Engaging designers in the reuse conversation
Designers can drive demand for reused FF&E to help create a thriving commercial reuse marketplace, but the logistical and infrastructure challenges can extinguish enthusiasm.
The main limiting factors for interior designers come down to time, space and data. Steps to catalog available inventory, uninstall FF&E, store materials waiting to be reused, and bring materials back in during fit-out can add new barriers to an already complicated process.
How designers can make a difference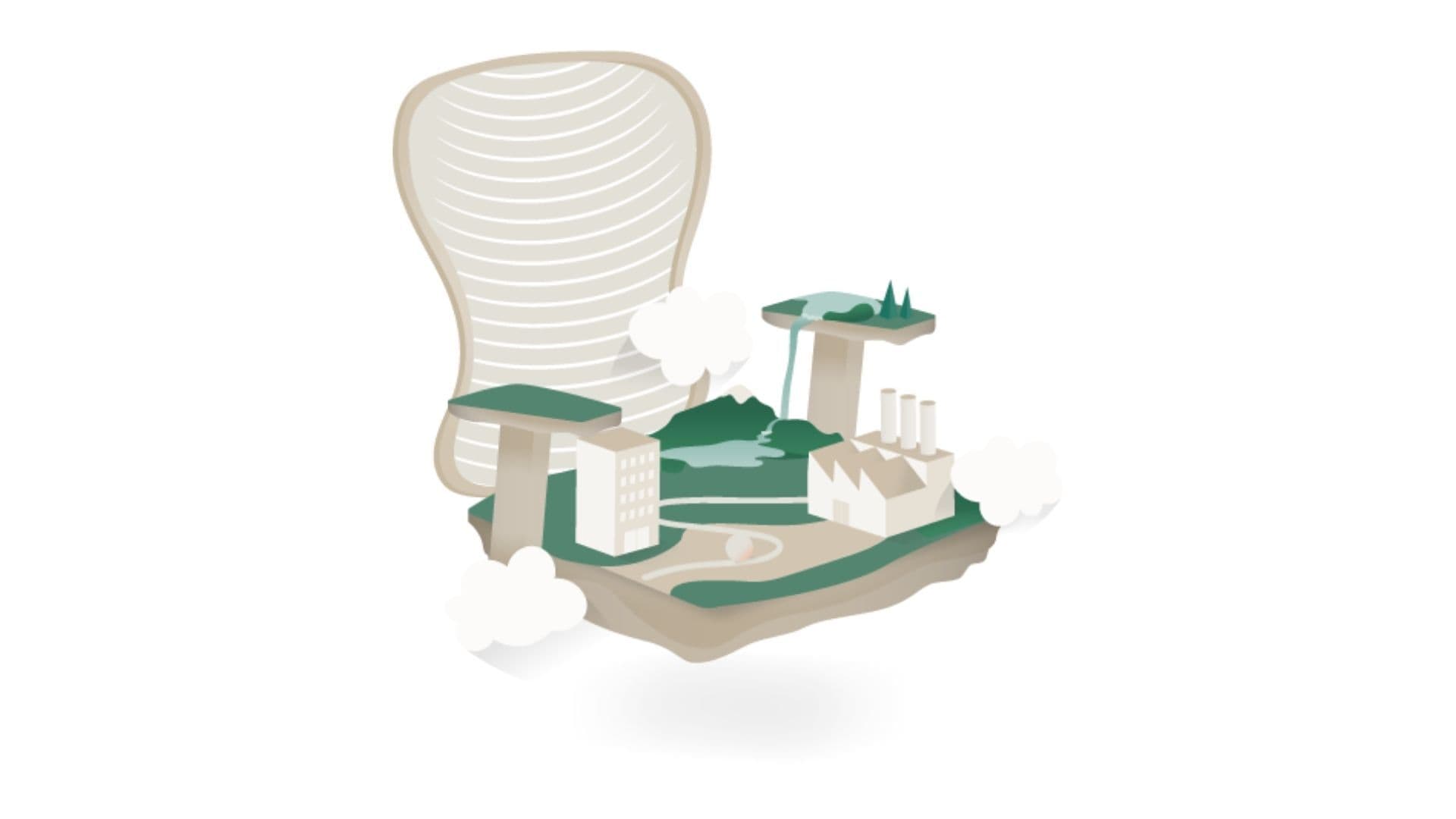 Establishing material reuse with FF&E can have positive ripple effects that advance sustainability throughout an organization
Designers have the power to put our existing resources to (re)use, and the most important step that they can take is simply to get started with one change. This can be as small as switching just one FF&E component of a project to reused materials, and expanding incrementally.
There are some industry incentives already in place for repurposing FF&E. LEED Certification, the Living Building Challenge Standard and TRUE Certification all contain some components that incentivize FF&E reuse. But designers need to be supported by a larger ecosystem of partners, suppliers, and clients in order to make circular reuse of FF&E the go-to option.
Establishing material reuse with FF&E can have positive ripple effects that advance sustainability throughout an organization. Actively designing for reuse distributes opportunities to those that have been excluded from the linear economy and also supports the communities in which designers work. And ecosystem partners who are expertly solving a niche problem in the built environment can help a network of small businesses with specialized expertise thrive.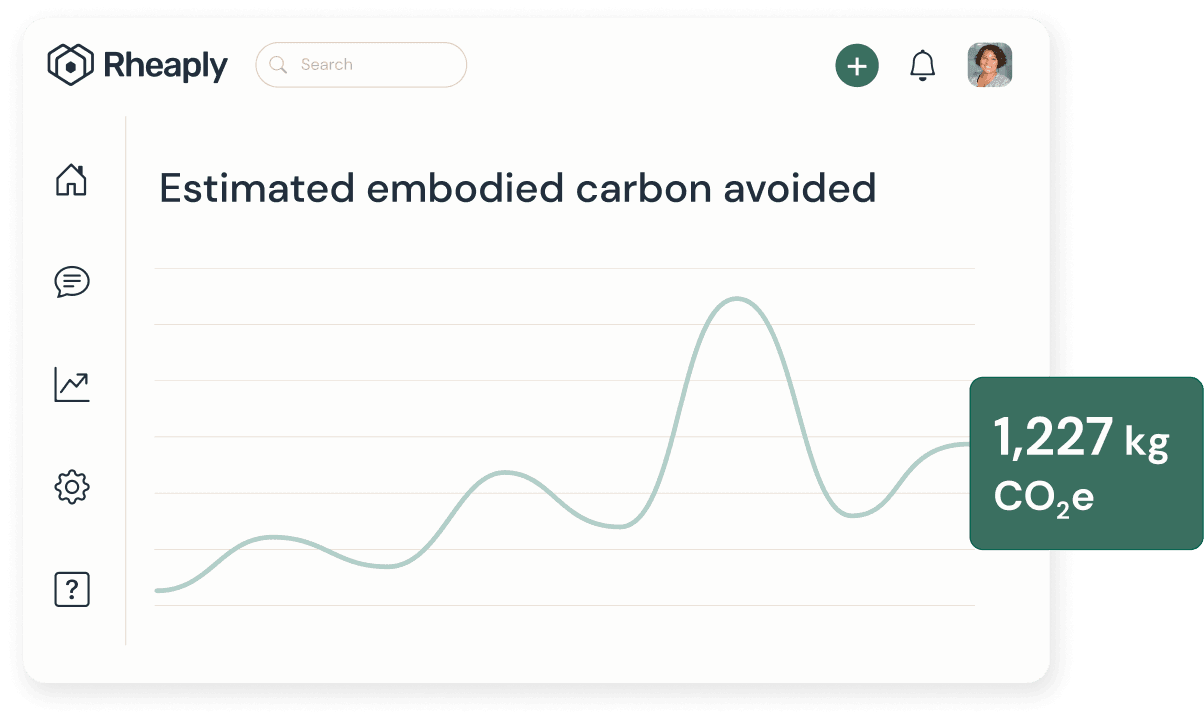 A recent addition to Rheaply's Resource Exchange platform, furniture manufacturers can now better understand and estimate the embodied carbon avoidance from reuse.
By building our capabilities to track and reduce our embodied carbon emissions, we can calculate carbon savings to understand the value of reusing FF&E. Platforms like Rheaply are providing the digital infrastructure that designers need to access reused FF&E quickly and efficiently, such as helping Google REWS divert $119,856 dollars worth of warehoused FF&E materials from the landfill. [3]
Circular design must embrace complexity, and isn't easy. But it's a challenge that designers are born to tackle.