The approach to sustainable design often feels like a solitary process. Sometimes it feels like a competition among peers to stand out in the market. For others, it's an overwhelming challenge that feels impossible to solve.
The truth is that we are not meant to solve the issue alone. Everyone within the design space, from the designers themselves to the technicians, manufacturers and business leaders who work alongside them, all bring a unique perspective and talent to the table. It will take all of us doing our individual part while collaborating to tie those parts together to reimagine the future of design.
Designing with the End in Mind
Before we come together, we must each individually shift our mindsets and reimagine what design looks like with sustainability at the forefront.
One way we can do so is by designing with the end in mind, which urges designers to consider what happens to products at the end of their useful life, rather than just focusing on the creation of the product. Instead of following a linear process where the product is imagined, the materials selected and the product created and consumed, designers must reframe the process as a circle and consider the end first.

In a linear process, when most products reach the end of their useful life they are disposed of in a landfill and can take hundreds of years to decompose, contributing to an increase in environmental pollution. In a circular process where a product is designed with the end in mind, it is typically constructed in a way where materials can easily be separated and recycled. In the best instances, recycled materials can be regenerated to create new products, closing the loop and eliminating waste from the design process.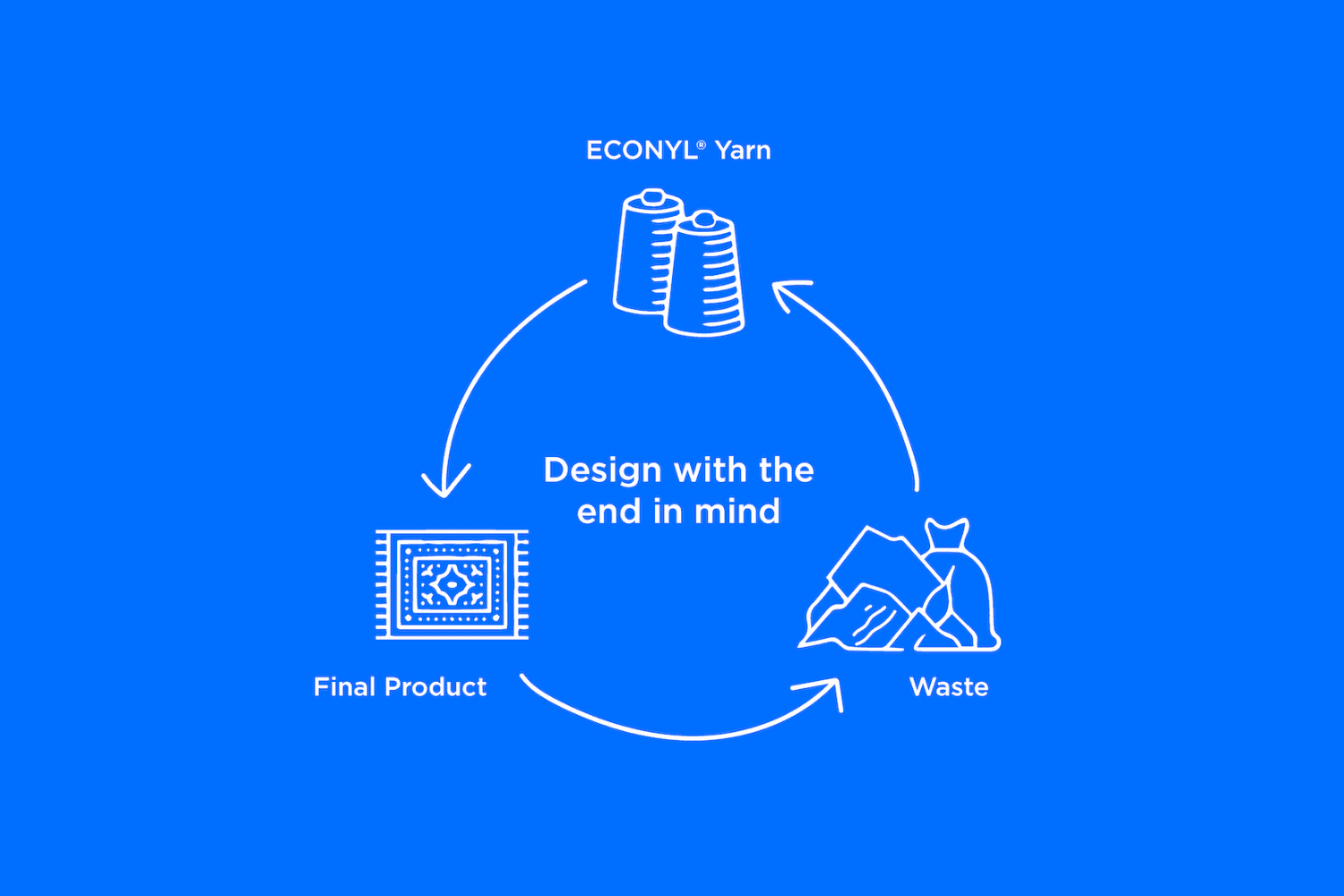 Designers can influence up to 80% of a product's environmental footprint with their early design decisions by choosing sustainable materials. By selecting the ingredients first, designers can also consider how their product can be separated and repurposed at the end of its lifecycle. This is designing with the end in mind.
This mindset shift can be applied to all forms of design and should be considered as we continue to explore new, innovative technologies for developing products. For example, the 3D printing market is expected to grow exponentially in the design space, but tends to rely on plastics and creates waste. To close the loop, we have recently developed ECONYLⓇ nylon filaments that can be used for 3D printing, then recycled into new raw material.
Collaboration in the Design Industry
Once we have a shared desire and plan to reimagine our own design processes, we must collaborate with others in the design industry who can help us achieve what we've envisioned. As a designer, this might mean looking for an organization that develops a recycled or regenerated ingredient and a manufacturer that will work with you to experiment with different structures that can easily be separated. You want to find a true partner that will collaborate creatively with you toward a shared goal.
We've enjoyed many collaborative partnerships in the design space, including with the furniture designers at Formway to create the noho move™ chair, an award-winning ergonomic chair made from ECONYLⓇ nylon polymers. This was the one of the first pieces of furniture designed with ECONYLⓇ nylon, so we had to work closely with the designers to understand the requirements they had for the structure and flexibility of the chair. Our technicians and scientists were able to create a polymer from regenerated nylon that perfectly addressed Formway's needs and resulted in a fully eco-designed piece of furniture.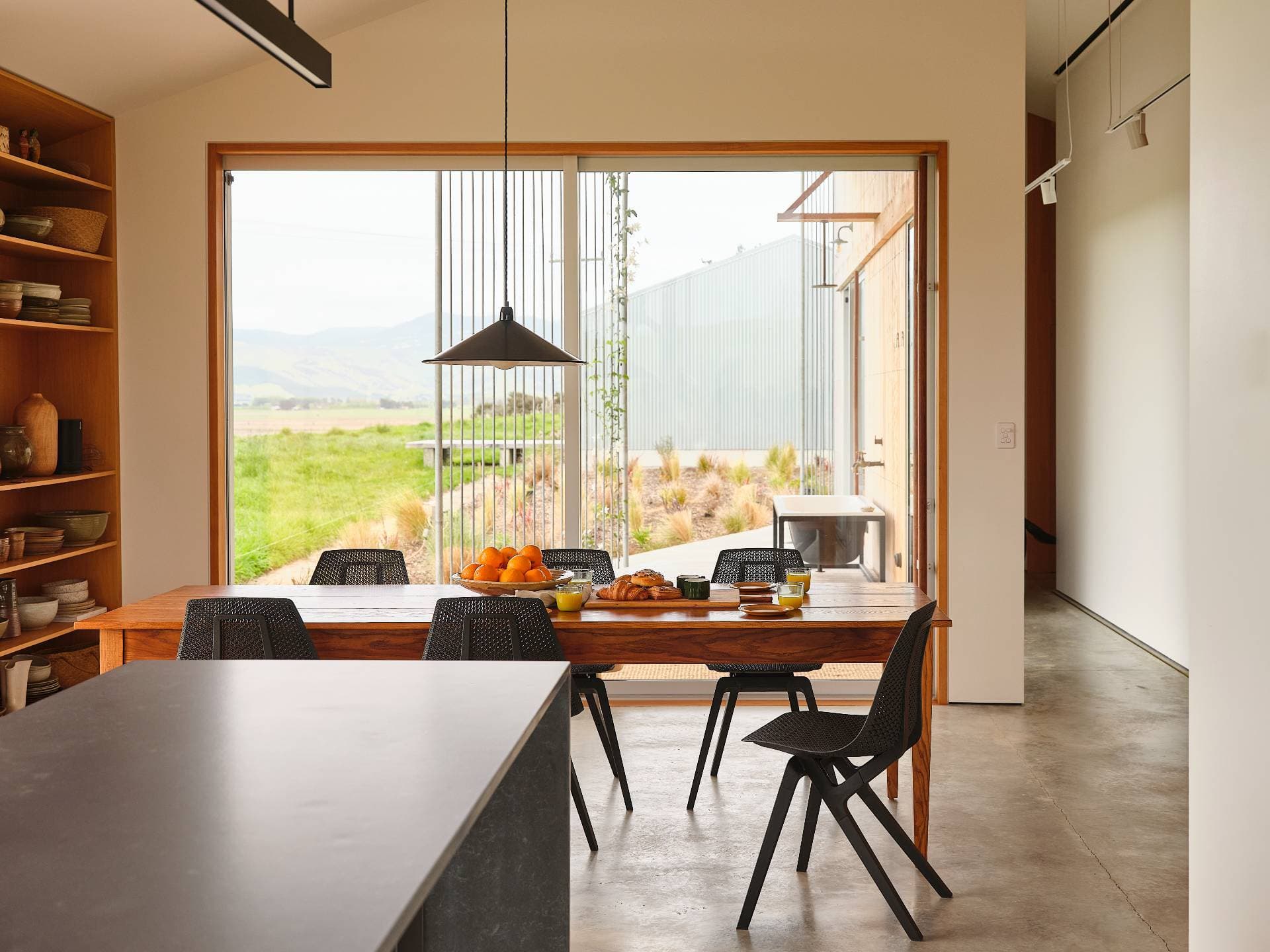 Making an Impact, Together
Eco-design is not a challenge meant for one individual designer or even one individual business to solve. We must come together, share our ideas and collaborate in order to make an impact. Only together can we truly reimagine design.
Visit the ECONYL® showroom at NeoCon to reimagine design with us.