Stephen Alesch and Robin Standeffer founded Roman and Williams Buildings and Interiors in 2002. They will be speaking at NeoCon 2019 on balance and experience in design. We had the opportunity to chat with Stephen and Robin about their work, design philosophy, and favorite things about Chicago.
How does design impact our culture?
Design informs how we live, how we see ourselves and the world we're in. It is an immovable part of culture that literally dictates how you feel and experience space.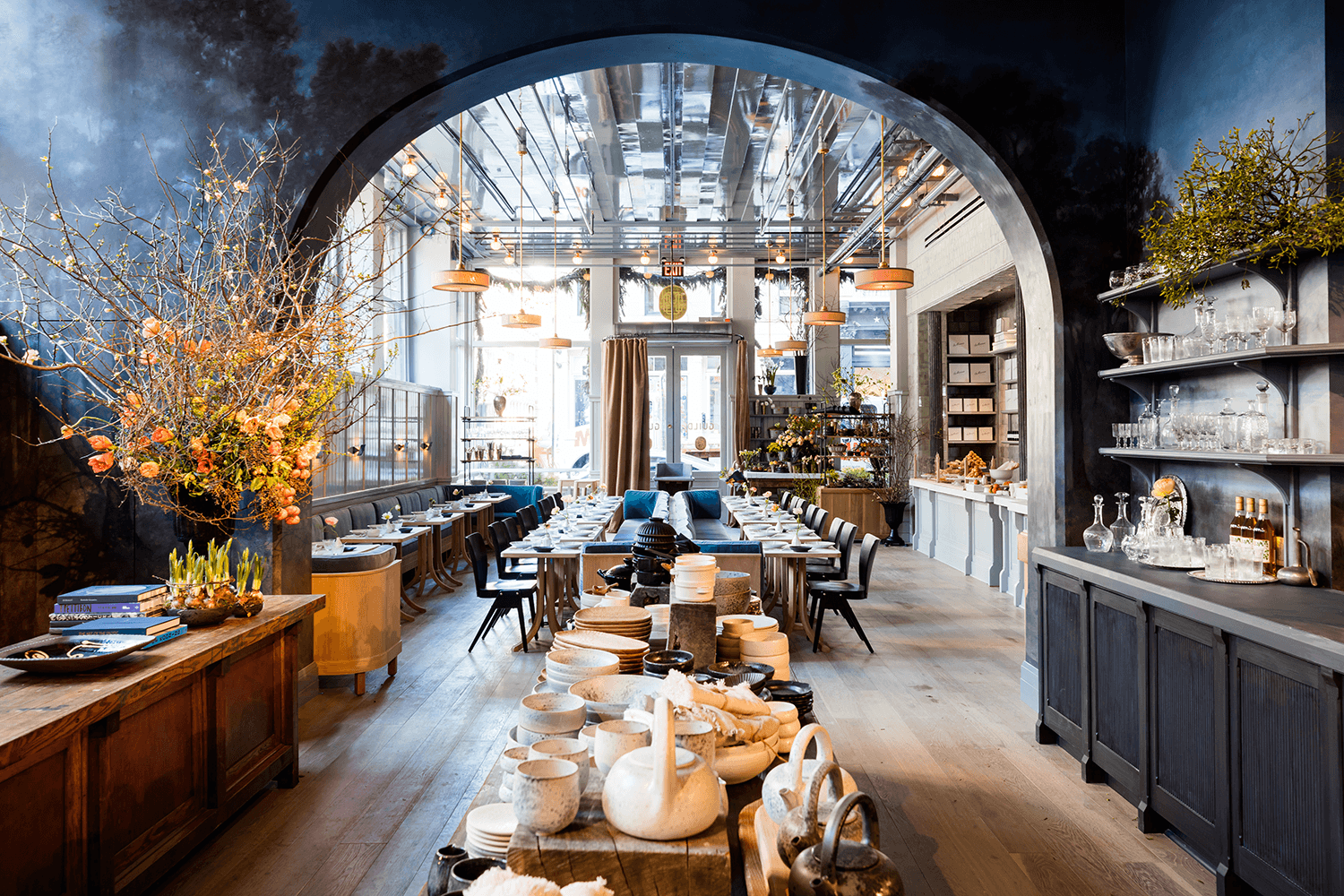 La Mercerie Cafe inside of Roman and Williams Guild in SoHo. NY. Image Credit: Adrian Gaut
How do you see the commercial design industry evolving in the future?
Becoming more conscious of the power of design. For example, our recent project Treehouse in Japan - a leadership company/think tank - was designed to give the people in the space room to meditate. This kind of awareness--that people need to connect with themselves to connect with others and the work they're doing--is the future. We also see a consciousness about where things come from. Using sustainable materials is one thing. There's also a priceless, intrinsic value that a skilled artisan gives to making something - the years of apprenticeship and craft. It's one of the things we get to champion at RW Guild—it is a home to the work of people creating these kinds of pieces all over the world.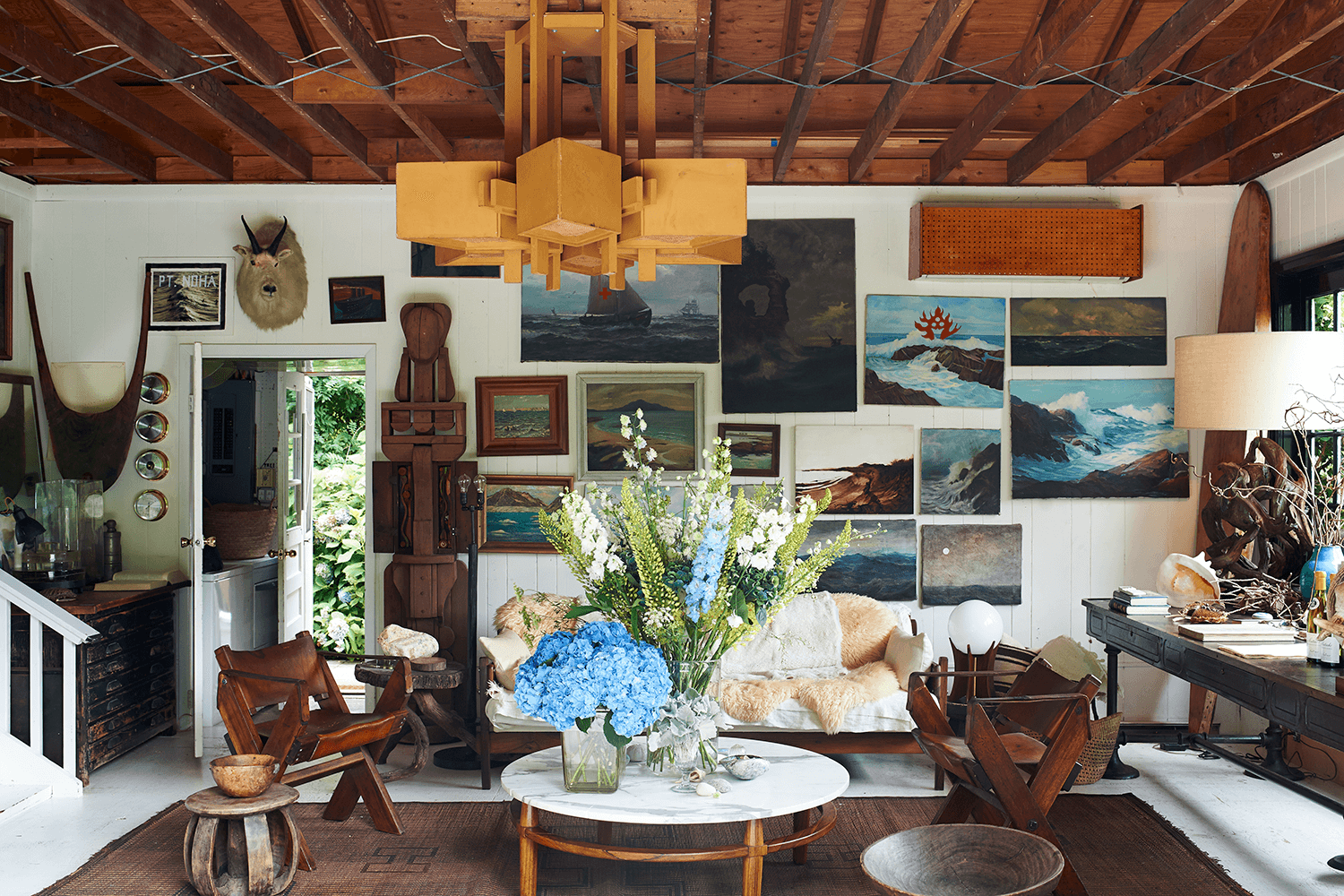 Stephen and Robin's home studio and workshop in Montauk, NY. Image Credit: Mikkel Vang
What has been your biggest source of inspiration?
NATURE - we're seriously avid nature-seekers and love growing our own plants. One of our favorite times of year is planning our garden. Observing nature's architecture and design and how it provides so much balance to life. Nature inspires us to create, and our furniture and lighting collection is created in nature. Our home studio and workshop is located in Montauk, NY and that's where we design together and prototype our furniture. At RW Guild we constantly bring these elements into view - whether it's something permanent like the nature-inspired murals on the wall or the palette and materials we use - nature gives an equilibrium to the man-made world.
What's something that will always remain important to designing a space?
How it makes you feel! What is the purpose of the space and how to design it to best suit that. We work hard to understand our clients' needs and design spaces that will be compatible with their sensibilities but also elevate their day to day lives.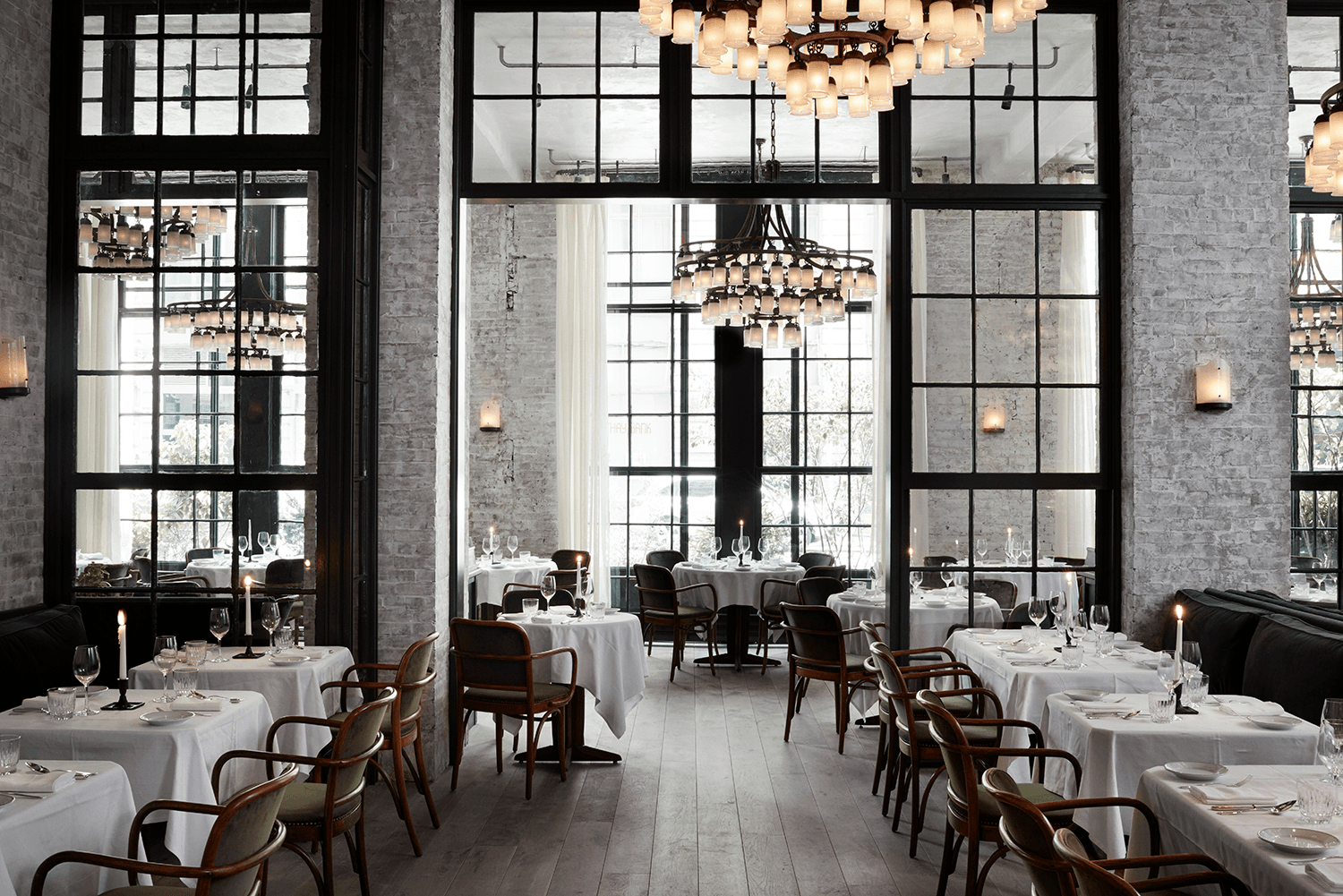 The interiors of Le Coucou in SoHo were conceived to break the conventions of the existing building and to contrast with the clean Scandinavian lines of the newly remodeled hotel. Image Credit: Ditte Isager

Who/what has had the biggest influence on your work/career?
Well, our company is named after our grandfathers and they constantly influence our work and career with their values that we share and want to perpetuate into the world - hard work, high quality, being associated with longevity and a sense of family, community.
What makes your work fulfilling?
Being able to come together with each other in such a dynamic way and join forces with phenomenal people from all over the world that share a singular vision - make living better and more meaningful.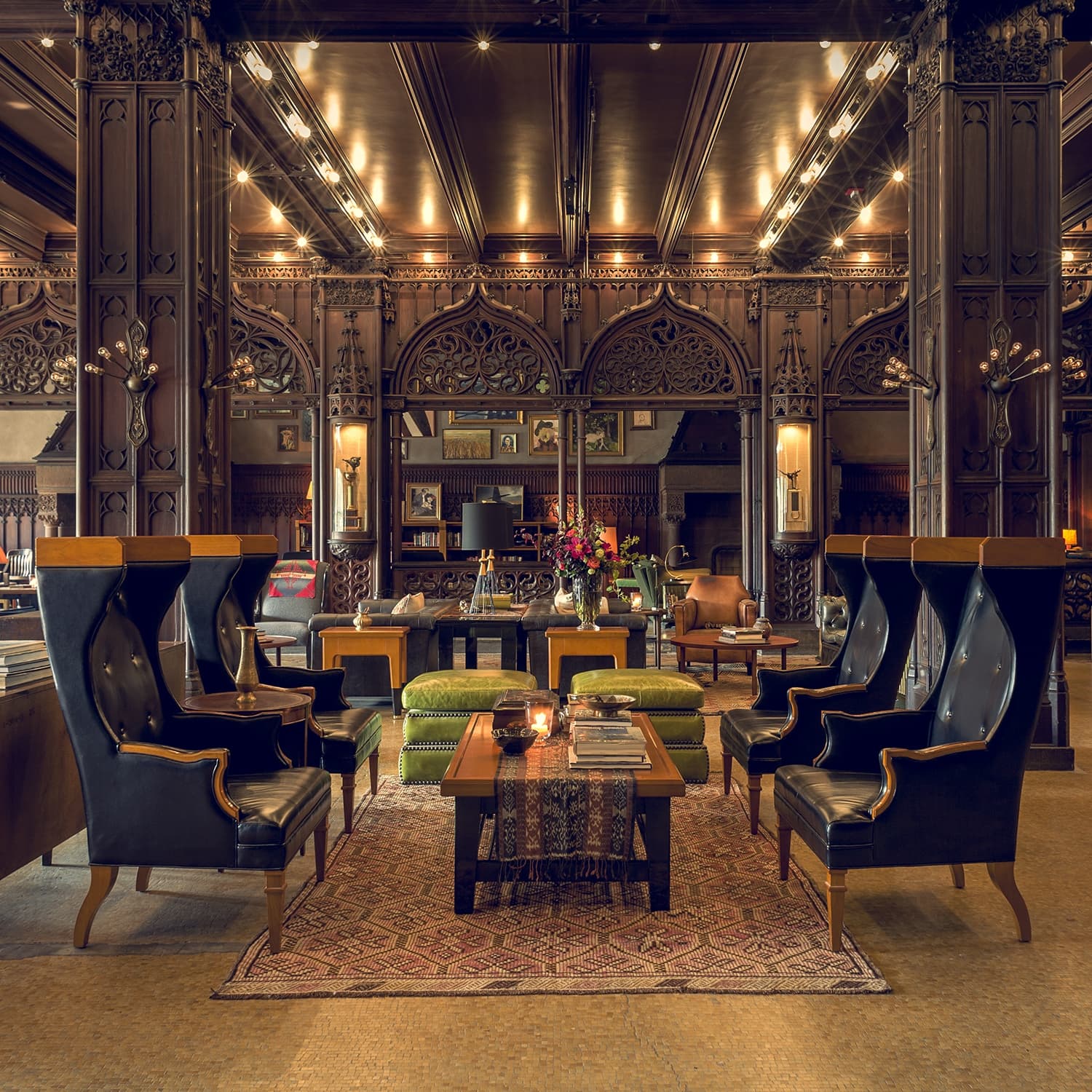 The Chicago Athletic Association (CAA) is a quintessential Roman and Williams project. A touch of disorder in the new space draws in a younger generation, with a brave desire to balance it with references of its rich past. Image Credit: Alan Shortall

What inspires you when you're in Chicago?
The architecture, the food, the shopping, the people! We love to get out to Oak Park to see Frank Lloyd Wright's work there, his studio is one of our favorites. The people of Chicago, their food, museums, culture and hospitality make it an experience that is very rich and multi-faceted. Seeing how Chicago influenced American culture and architecture is a treat.
What is your favorite thing to do in Chicago?
Check up on our babies! The Freehand Chicago and Chicago Athletic Association. We love seeing the life our projects take on and how they mature over time.