Ilse Crawford is a designer, academic and creative director who focuses on putting human needs and desires at the center of all that she does. As founder of Studioilse, together with her multi-disciplinary, London-based team, she brings her philosophy to life on projects like Soho House New York, Winterspring in Copenhagen, Ett Hem Hotel in Stockholm, and the Lounge at Plaza 66 in Shanghai. Ilse will be speaking at NeoCon about creating designing furniture and products that support and enhance human behavior and actions in every day live and how brands and businesses can restore human balance. We had the opportunity to chat with Ilse about the future of design, fulfillment and inspiration at work, and how a varied skill set can be beneficial to a designer's career.
How does design impact our culture?
Design materializes a set of ideas, a value system— it is not just an aesthetic. So even on a small scale it can change our reality. Given how fast ideas can spread today this can sometimes lead to systemic change. Stuff matters
How do you see the commercial design industry evolving in the future?
Sustainability and environmental impact will be a given for everything. It should be already, but it isn't.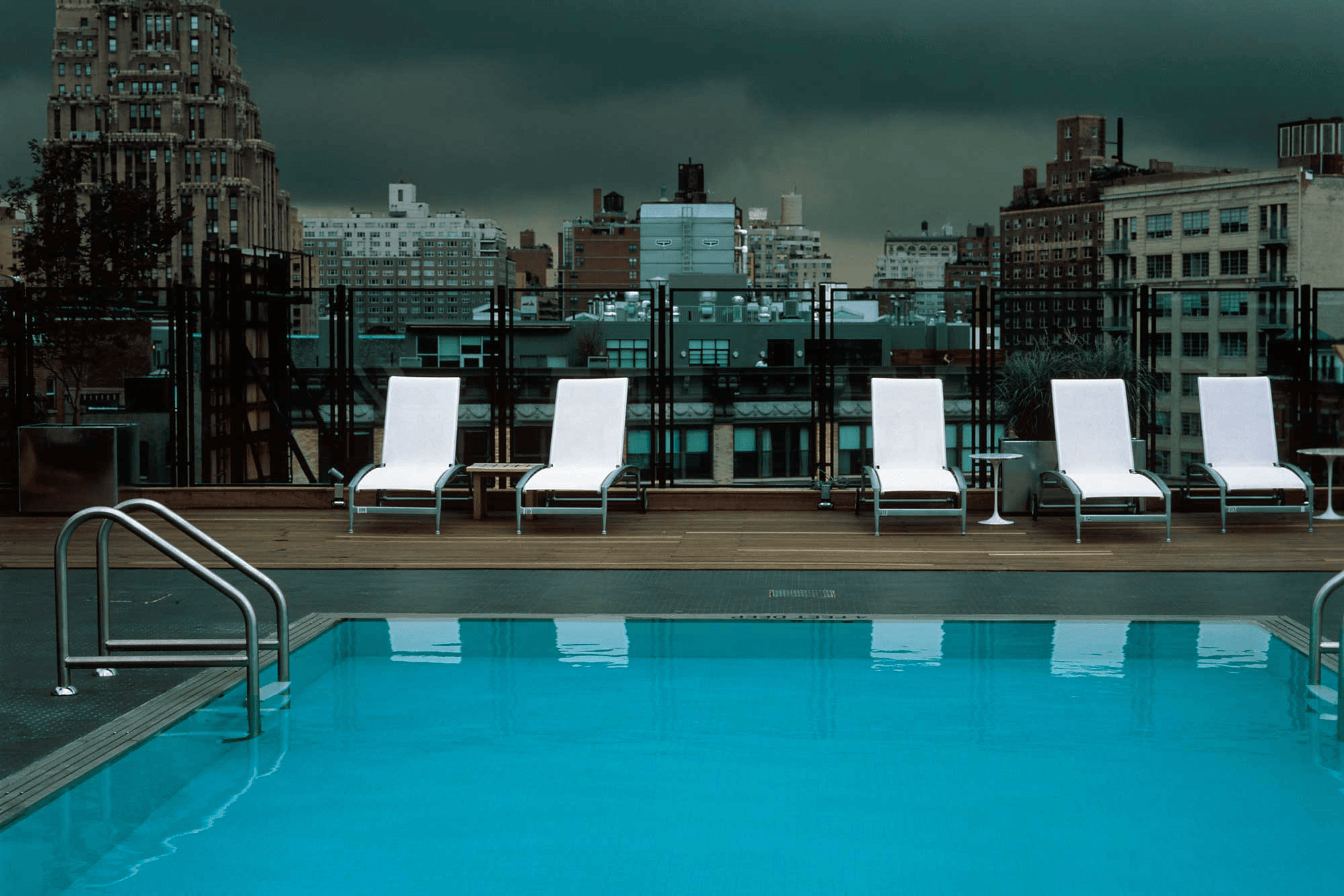 Soho House New York was first outpost of the private members' club outside the UK. A conversion of a former industrial building in the Meatpacking district into a 27-bedroom hotel, including bars, a restaurant, cinema and rooftop pool. | Source
What has been your biggest source of inspiration?
Keeping curious. Teaching is great in this respect, and heading the Department of Man and Wellbeing at the Design Academy Eindhoven has kept me agile.
What's something that will always be important to designing a space?
The process of construction is often very fragmented. Our role is to safeguard the human experience. That is as far as we can ensure things are made sustainably, are good for the mind and body, and are beautiful.
What's the most interesting building or space you've ever seen or been in? Why?
I've been lucky to see so many, but some of my hero spaces are public spaces such as the Woodland Cemetery in Stockholm, the Asplund Library, David Chipperfield's Neues Museum in Berlin, the Tate Modern (which has attracted so many people to enjoy contemporary art who otherwise wouldn't have ventured in), and Le Corbusier's La Tourette.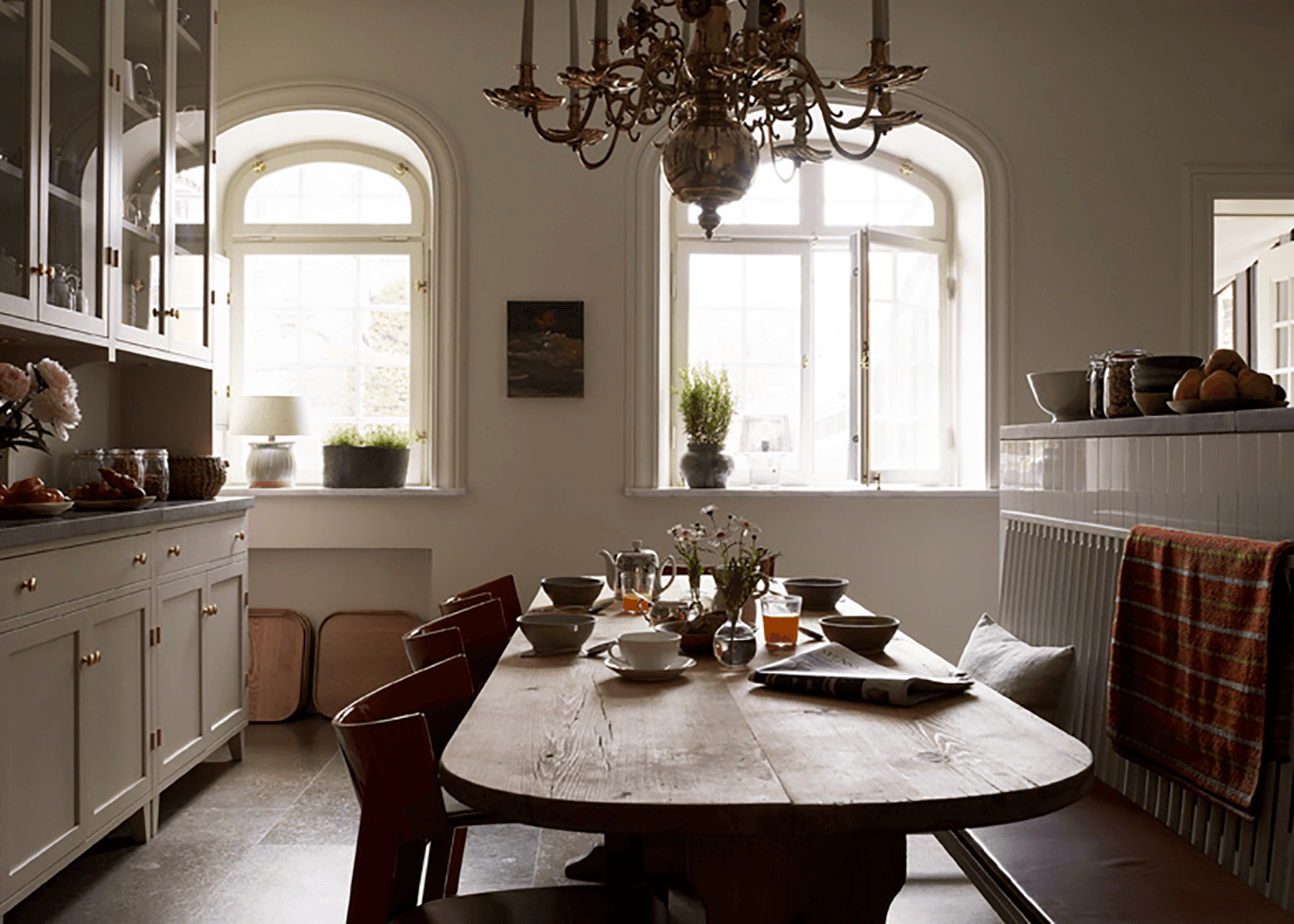 Ett Hem Hotel is a converted Arts & Crafts building with a 12-bedroom guesthouse. Stockholm. | Source
Who/What has had the biggest influence on your work/career?
I was a historian and design journalist for twenty years before I moved into the hands-on world of design. I instinctively interrogate the bigger human, behavioral, social, historical, cultural, environmental and economic context, the why and the what, of any brief before designing a response.
What makes your work fulfilling?
Watching people use spaces I worked on and hearing how happy they are in them.
What was it like to transition from journalist to designer?
As a journalist you learn to interrogate an idea and to communicate it, in words, in images, and other ways. Building can take years. Having these skills help us share the idea and ambition of the building with the client and team throughout the process is very helpful. There are other skills that help too. As an editor you work with a multi-disciplinary team, learn how to bring out the best in people and work to deadlines. All these skills are important in creating the best possible outcome.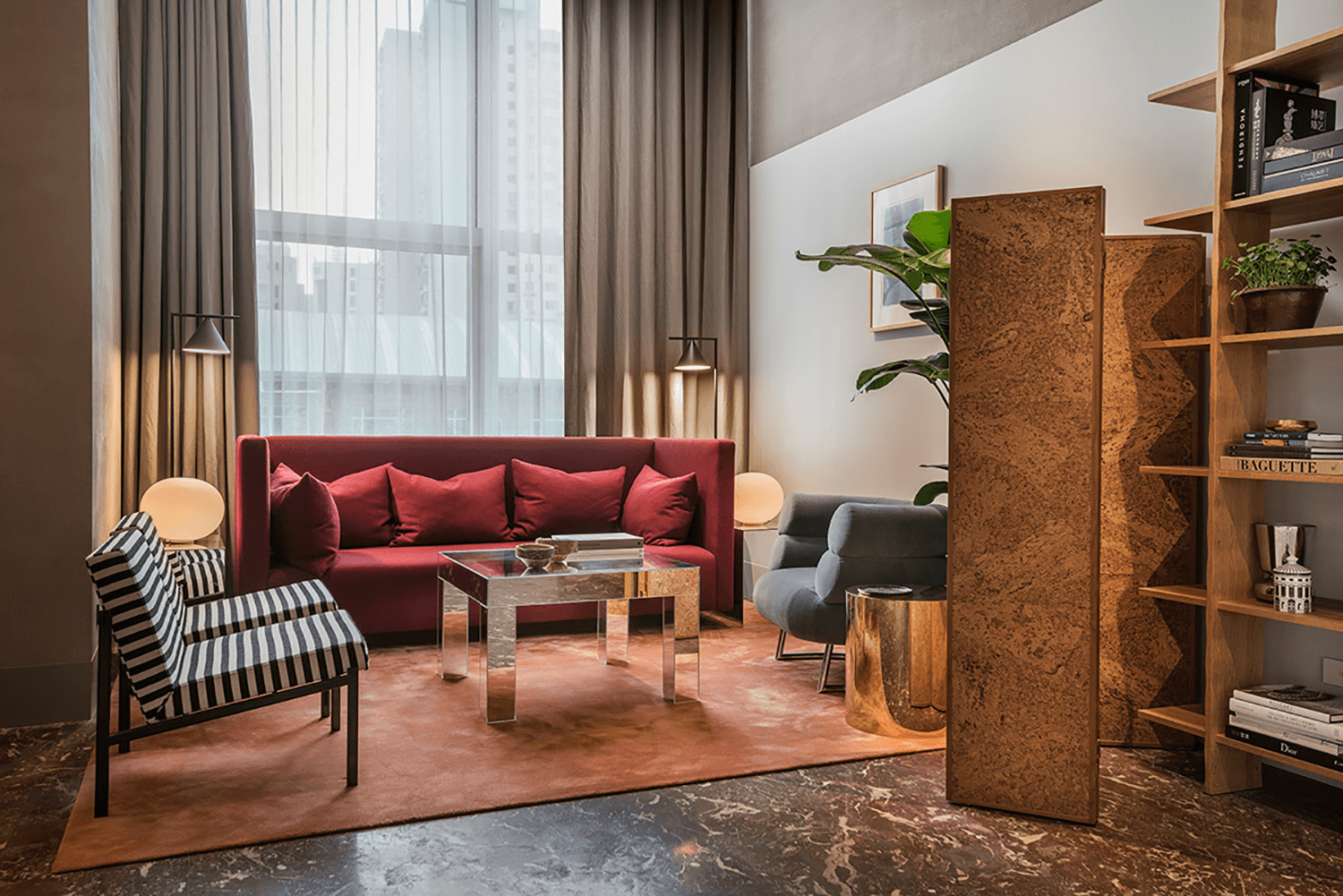 A sense of contemporary elegance is achieved using unexpected color, material and pattern, fine and natural materials are used throughout the lounge in a combination of high and low finishes, to give a fresh interpretation of luxury at The Lounge in Plaza 66. Shanghai. | Source
What was it like transitioning from the corporate world to your own studio?
I learned a lot while working at Donna Karan, how distribution worked, manufacturing and the different pricing structures, and how best to deliver quality at different price points.
What inspires you in Chicago?
Everything. I barely know it as a city so am excited to visit!