Just as retailers vie to lure shoppers from making their purchases online to visiting their stores with the promise of real-life experiences, landlords and employers today have inherited a very similar challenge and must now strategize on how to attract workers back to the office. Thus, commercial landlords find themselves in an entirely new domain of a competitive market—and the plot continues to thicken.
Decades of quiet evolution of the office environment have achieved lightning-speed level of acceleration in the past couple of years. Since the dawn of 2020's infamous Q2, workers' expectations from their workplace took a left turn to a point of no return. The office worker now possesses the coveted power of the consumer, and their demands are made to be heard. Companies who have reassessed their corporate policies to reflect the once-in-a-generation paradigm shift have the best shot at attracting and retaining workers in the 2023 marketplace. The same goes for commercial landlords. Savvy landlords understand that the right amenities that respond to workers' equally newly reassessed priorities, will lure them away from the comfort of their sofas, their sweatpants and their hoodies, and motivate them to put on a fresh pair of pants and make the trek to the abuzz-with-social-energy, good ol' office.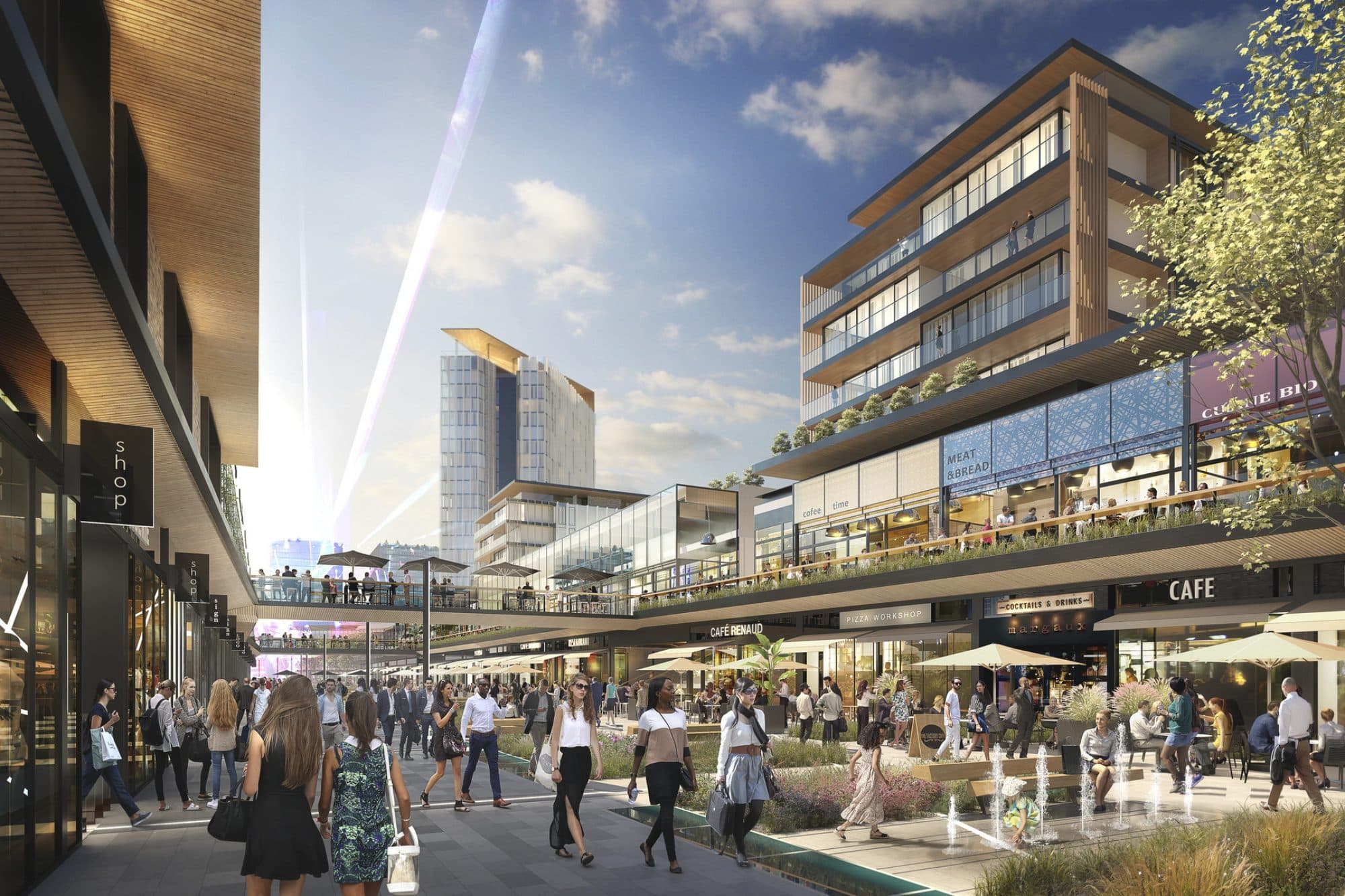 Rendering – Royalmount, Montréal, QC.
In the new competitive landscape, compounded by a skilled labor shortage, office building landlords and employers are rethinking the office space as a multi-functional destination with varied offerings. New workplace and office building amenities straddle into the consumer universe with creative food and beverage offerings, retail convenience services, recreational outlets, and health and wellness facilities.
Creative leasing and merchandising mixes that support not only the workers on site but become destinations for nearby office workers and locals alike are raising the bar. Office buildings differentiate themselves with unique offerings from plush lounge areas in lobbies and cozy nooks in corridors akin to boutique hotels, rooftop terraces, landscaped and furnished green spaces, to retail-driven concepts that include limited time pop-up installations promoting specialized products or immersive experiences, fitness centers, spas, and conveniences such as pharmacies and grocery stores.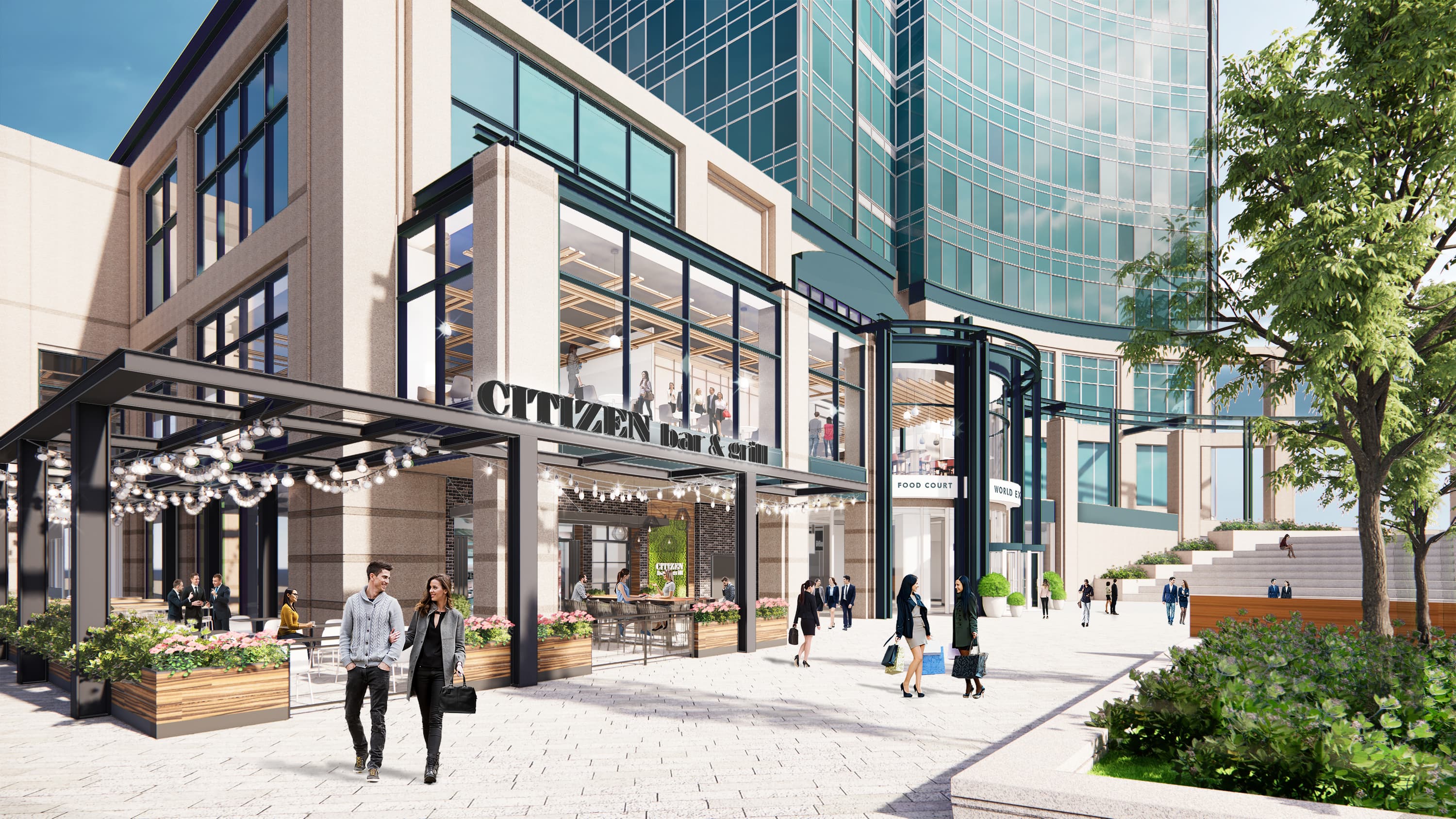 Rendering – World Exchange Plaza, Ottawa, ON.
For properties with the bonus of usable exterior space, the outdoors become an area of year-round activation offering a variety of events: concerts, barbeques, recreational sports games for the tenants (pickle ball anyone?), and markets hosting an array of local artisans and food producers.
The convergence of the principles of the hospitality and retail industries into the commercial property sphere is upon us. Commercial landlords and companies who have invested the time and effort to tap into the office workers' mindset have learned that just like in retail, a store is no longer just a place to buy stuff, and an office is no longer just a place to punch the clock.