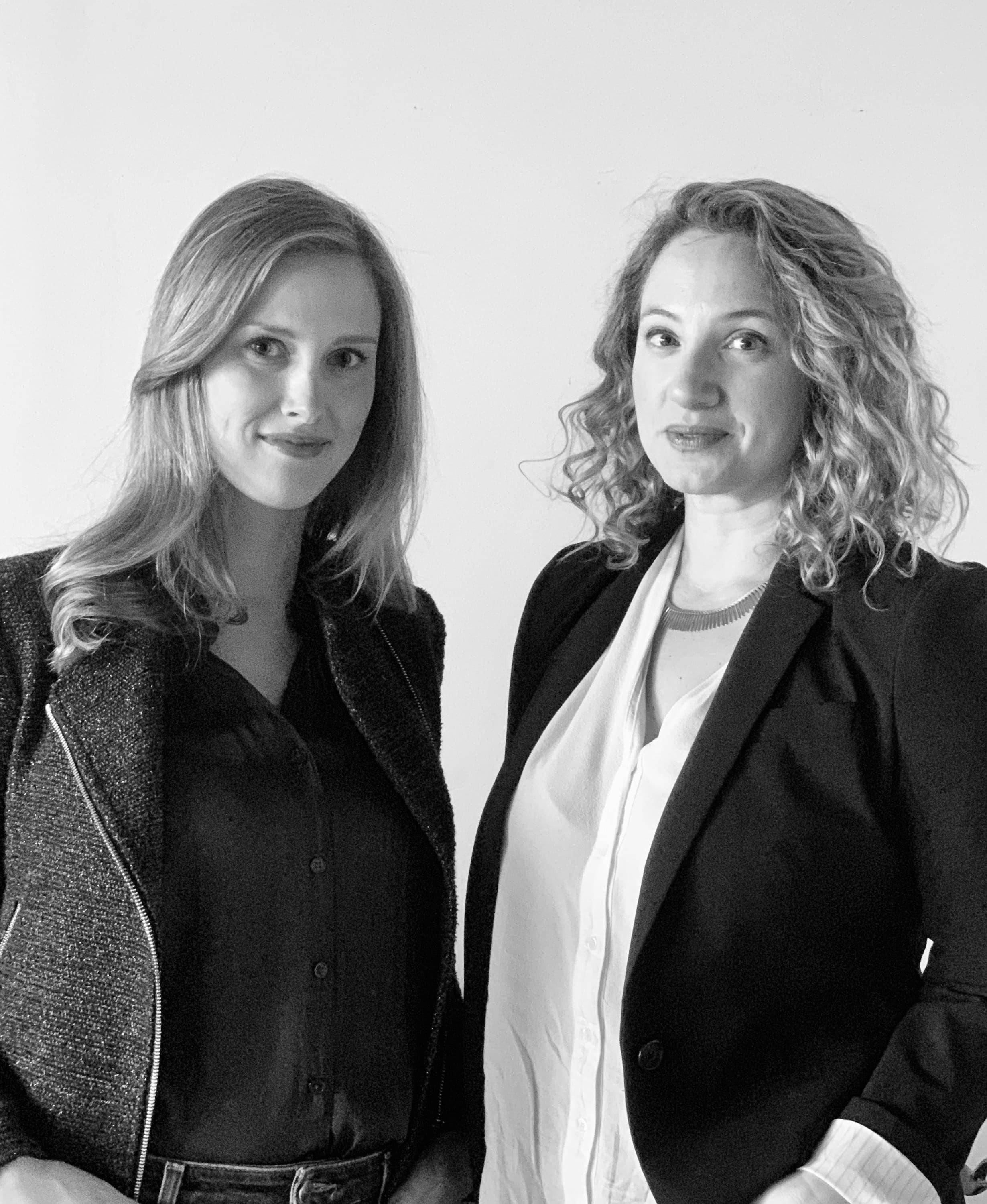 Forward Fruit is a Chicago-based branded environments and experiential design studio. In applying a strategic, user-driven methodology to hyper creative projects, they create soulful, on-brand solutions that are exciting, beautiful, and inspire brand-user connections. See their work at the new NeoCon Plaza.
Forward Fruit leaders Elise Metzger (right), Principal, and Marissa Smith (left), Principal, present a guest blog with their recommendations for the latest and best spaces to eat, drink, and celebrate while attending NeoCon 2019 in Chicago.
---
As designers, the environment of our spaces is almost as important as the food. That said we still love those spots where the food reigns supreme. As you gear up for your trip to Chicago, we wanted to provide you with some ideas as to where to eat and drink after taking in the best of design for hours on end. Whether you are looking for a place to pass a few hours solo, or catch up over cocktails, we hope you find this list as useful as these recommendations are delicious!
-Elise and Marissa

Beatnik on the River is an escape within the city. | Source
Beatnik on the River | 180 N Wacker Drive, The Loop
Good for: Apres Showroom Cocktails
beatnikontheriver.com
A maximalist's dream, we love unwinding here at the end of a long day in the loop. You are close enough to everything that you won't lose your party changing locations, but its river views make it feel far from office life. A few of our favorite cocktails from this Bonhomme Hospitality showstopper are "Second Fiddle" and "A Friend from Miami".
---

Cabra (also shown in the feature image) hosts a lively vibe with Peruvian-inspired dishes. | Source

Cabra & The Lazy Bird | 200 N Green St (In the Hoxton) Fulton Market
Good For: A group dinner that feels like a vacation.
cabrachicago.com
Truly everything about this is a breath of fresh air; the plethora of plant life, stellar ceviche, and the fact that it's on a rooftop overlooking all of Chicago doesn't hurt either. This AvroKO designed, Stephanie Izard spot serves up delights perfect for sharing a meal in a beautiful space. Head down to Boka Group's The Lazy Bird for a "Clover Club" in a coupe, or a refreshing "Salty Dog." The Hoxton is newly opened, so don't snooze on reservations!
---

FARE creates dishes that are delicious and good for your well-being. | Source
FARE | 205 W Wacker Drive (Wells Street Market)
Good For: A healthy breakfast or lunch to keep you going
foodbyfare.com

With six less traditional smoothie options (including our favorite "Rose" with in-season strawberries come June, no less), women owned and operated Fare is a fantastic selection for keeping up with your healthy eating habits while traveling. They also have a plethora of options available to-go for accommodating a larger group.
---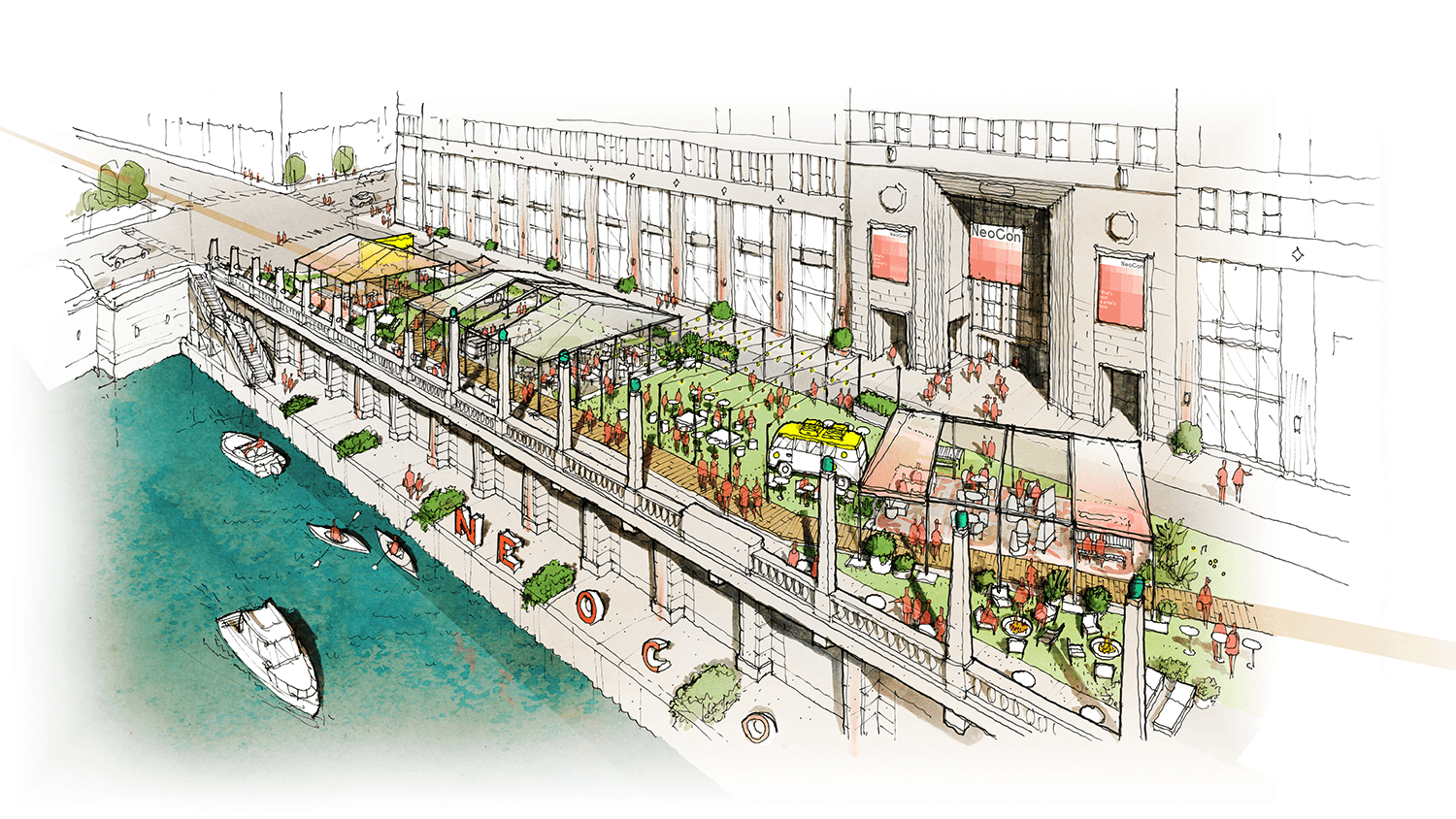 The NeoCon Plaza is conveniently located on the South Drive of The Mart. | Source

The NeoCon Plaza | South Drive, The Mart
Good For: Grabbing a bite in the sunshine!
neocon.com/attend/neocon-plaza

We might be a little bit biased here, but this sprawling boardwalk inspired, river-front space is the best location to catch up with colleagues, send a few emails and then unwind. Grab a margarita at the vintage VW Bus and stay for a game of "bags" or saddle up to the bar for a delicious bite from DMK. See the best from Haworth, Sunbrella, Econyl, Gensler, and Forward Fruit at this once a year space. When you are done with your cocktail, head across the river for an Art on the Mart projection, starting around 8:30pm and running until 11pm.
---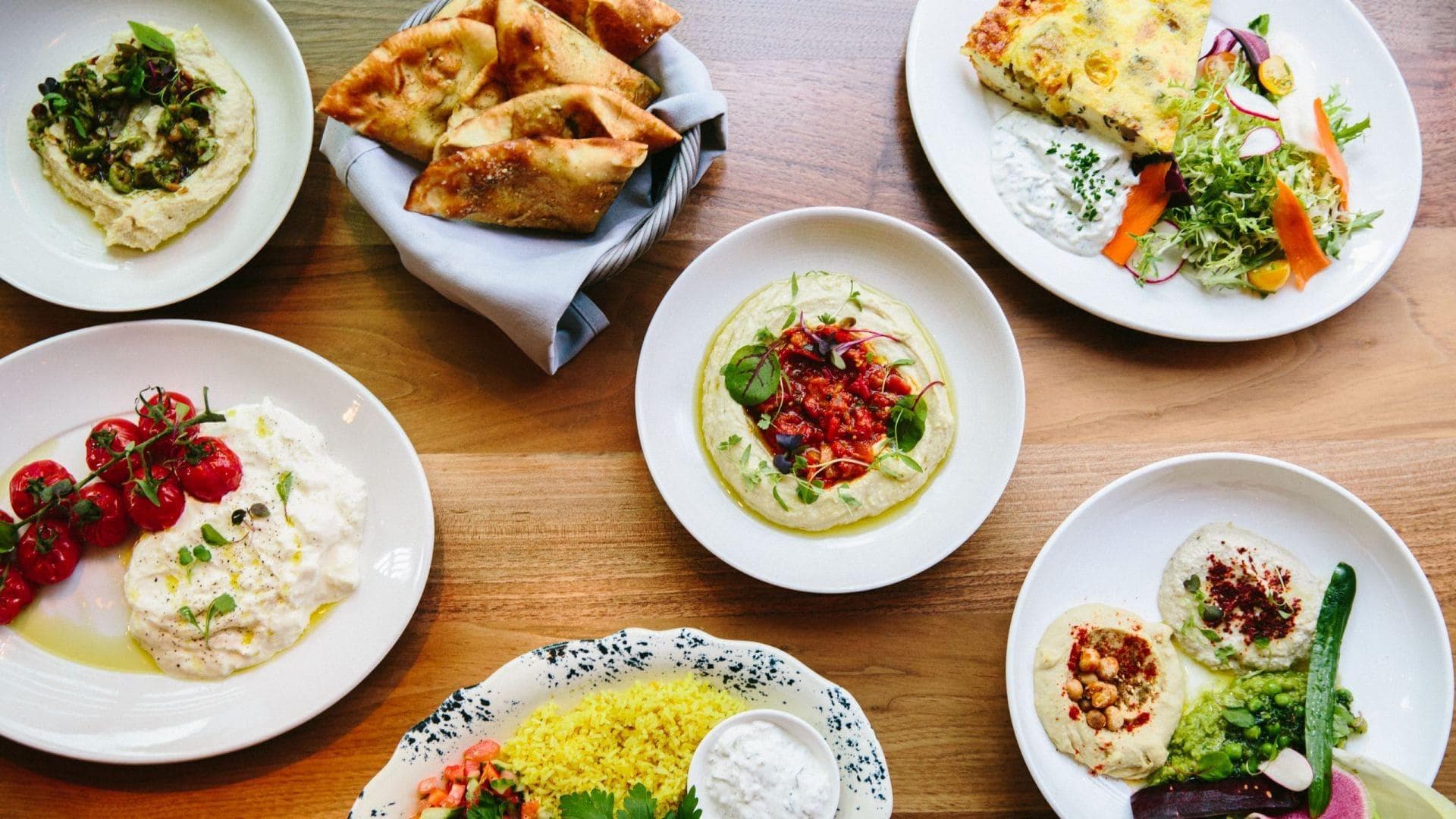 Ema features light, Greek-inspired dishes. | Source


Ema | 74 West Illinois
Good For: A Solo Lunch Date
emachicago.com

Ask for a seat along the windows and watch the passersby while you rest your brain and luxuriate in your only time to yourself all week. Treat yourself to grilled octopus and a glass of white at this Mediterranean staple.
---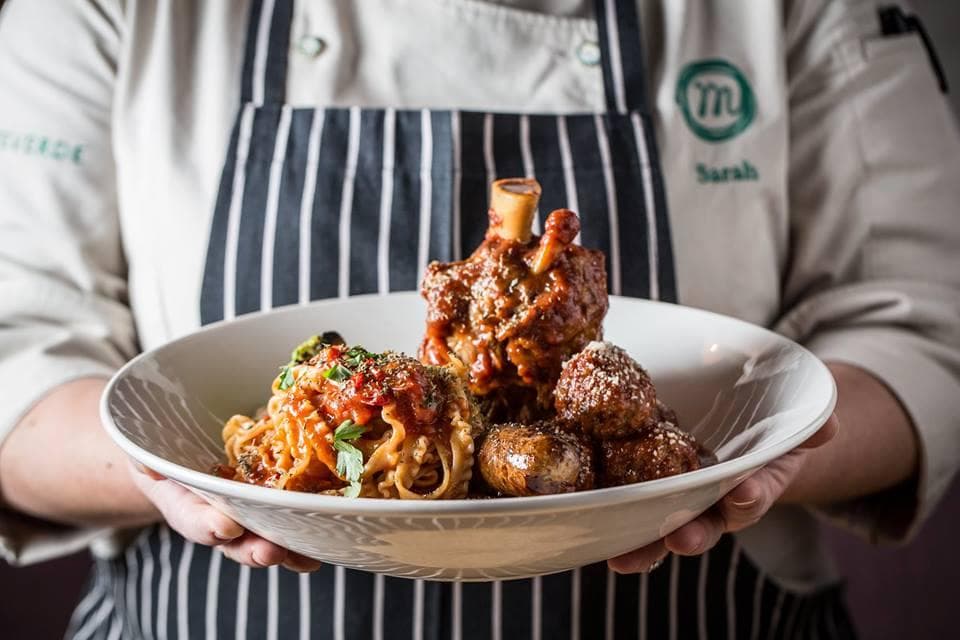 Monteverde's Chef/Partner Sarah Grueneberg received her first James Beard Foundation Award for "Best Chef: Great Lakes" in 2017, among other accolades. | Source
Monteverde | 1020 West Madison St
Good For: Impressing People for the Right Reasons
monteverdechicago.com

Do you like handmade pasta? The answer is yes, of course you do. We do too! That's why when we are craving the best, we head to Monteverde and tuck into some of the freshest, most beautiful food in Chicago. Chef Sarah Grueneberg serves up an experience that is part comfort, part adventure, and will leave you feeling grounded and happy. Everyone will love you for suggesting it, we promise. Reservations recommended.
---
Learn more about Forward Fruit and connect with them on Instagram.